Get the Benefits You Deserve
Contact a Veteran's Disability Lawyer in The Golden Valley, Minneapolis, & Anoka, Minnesota Areas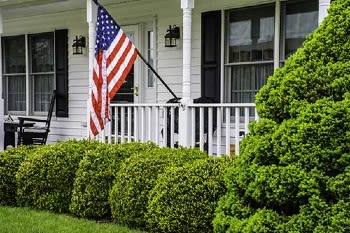 For those who have served and sustained an injury in the Armed Forces, veteran's disability comes into play. You are able to receive benefits for your injury if you can provide proof that:
Your current injury occurred during active duty; or

Your injury was the result of a medical condition caused by service-related work.
Ralston Legal offers representation and legal support for veteran's disability claims in Golden Valley, Anoka, & Minneapolis, Minnesota areas. With a qualified veteran's disability attorney on your side, you can navigate the complex nature of applying for disability through the Department of Veterans Affairs (VA). Call today for a consultation.
Why Do You Need an Attorney for Your VA Disability Claim?
Applying for VA disability requires dedicated attention from a legal professional. Ralston Legal will:
File proper documents for your application

Compile research on your injury and collect evidence

Present evidence in a compelling manner to the VA board
If your claim is denied, it's not the end of the road. With Ralston Legal, you can appeal your denied claim to attempt to get the healthcare benefits you deserve. For start-to-finish assistance from a certified veteran's disability lawyer, call our Golden Valley, Anoka, Minneapolis, & surrounding Minnesota areas law office as soon as possible.