Are You Facing an Assault Charge in The Golden Valley, Minneapolis, or Anoka, Minnesota Area?
Get Attorney Ralston on Your Side
If you've been arrested for an assault charge, contact Ralston Legal, LLC right away. Our criminal defense attorney can provide the criminal assault representation you need in Minneapolis, Anoka, or Golden Valley, Minnesota.
Our criminal defense attorney has a wealth of criminal assault experience. Once we examine the circumstances surrounding the charge, we'll develop a solid defense. You can trust us to keep you informed of our plans every step of the way. We'll do our best to minimize the consequences of the charge.
Talk to us today to find out how we can help you with your assault charge in Golden Valley, Anoka, or Minneapolis, Minnesota.
What Type of Assault Were You Charged With?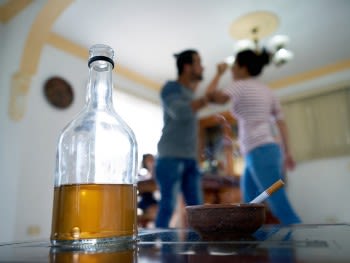 The criminal defense attorney at Ralston Legal can handle a variety of criminal assault cases. Call today if you've been charged with:
Assault on a female

Weapons charges

Battery

Domestic violence

Child abuse

Assault on an officer

Carrying a concealed weapon

Assault with a deadly weapon

Felony possession of a firearm

Communicating threats

Stalking
The sooner you contact Ralston Legal, the sooner our attorney can start working on your case. Reach out to Ralston Legal now to discuss your options with a reputable attorney. We serve the Minneapolis, Anoka, and Golden Valley, Minnesota areas.