Criminal Defense Attorneys in Golden Valley, Minnesota
You Need a Criminal Defense Attorney in The Golden Valley, Minneapolis & Anoka, Minnesota Area
Have You Been Charged With a Crime?
If you've been charged with assault or another crime, you need a defense attorney on your side. Our attorney will work hard to keep you out of jail. Invest in a lawyer who wants to work hard for you and deliver results. Invest in Ralston Legal, LLC. Serving the Golden Valley, Anoka, Buffalo, Elk River, & Minneapolis, MN areas.
Facing criminal charges could put you at risk of harsh penalties, including heavy fines, lengthy jail time, and serious damage to your reputation and future. Your best option is to trust a team of skilled criminal defense attorneys to guide you through the process. Don't face the criminal justice system on your own. Let us help you stand up for your rights and pursue the most favorable outcome available to you in your case.
For more information on criminal defense law, call 612-217-4505 to speak with our lawyer today.
Been Charged with Minor Theft or Drug Possession? We Can Help.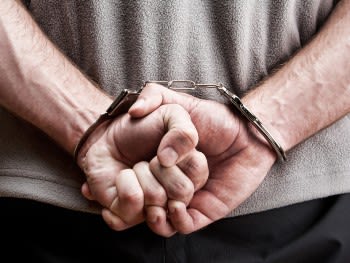 Hiring a criminal defense attorney is essential for your success in a minor theft or drug possession case. You need a lawyer with experience tackling every angle. Trust Ralston Legal to:
Educate you on your rights
Prepare you for your court appearance
Defend you strategically and effectively
Don't let your present freedom and future opportunities in life be put in jeopardy when you are charged with a crime. Let an experienced team of knowledgeable criminal defense attorneys work hard to fight for you. We are proud to stand up for the rights of our clients and help them seek fair treatment and a satisfying solution. Call our office at 612-217-4505 to schedule a criminal defense consultation in Golden Valley, Anoka, Buffalo, Elk River, & Minneapolis, MN areas.